Provocations are small, collaborative, invite-only gatherings that help inspire segments of the Tough Tech ecosystem to connect and solve real industry challenges.
03. Bringing Transformative Food & Ag Tech to Market | May 3, 2019
50 leaders in the food and agriculture space—from established industry veterans to founders, farmers, plant and food scientists to leaders in retail, as well as others throughout the sector's supply chain—joined forces at The Engine for a day of discussion, debate, and brainstorming. 
Areas of focus included food and ag technology development frameworks, marketing and consumer perception, government subsidies and regulations, supply chain optimization, among others. 
Outcome:
Our third provocation made something abundantly clear: enduring and open connections between those that develop our food, those that grow our food, and those that market and cook our food are essential for technology development and implementation. And many of these connections do not occur organically. 
Video: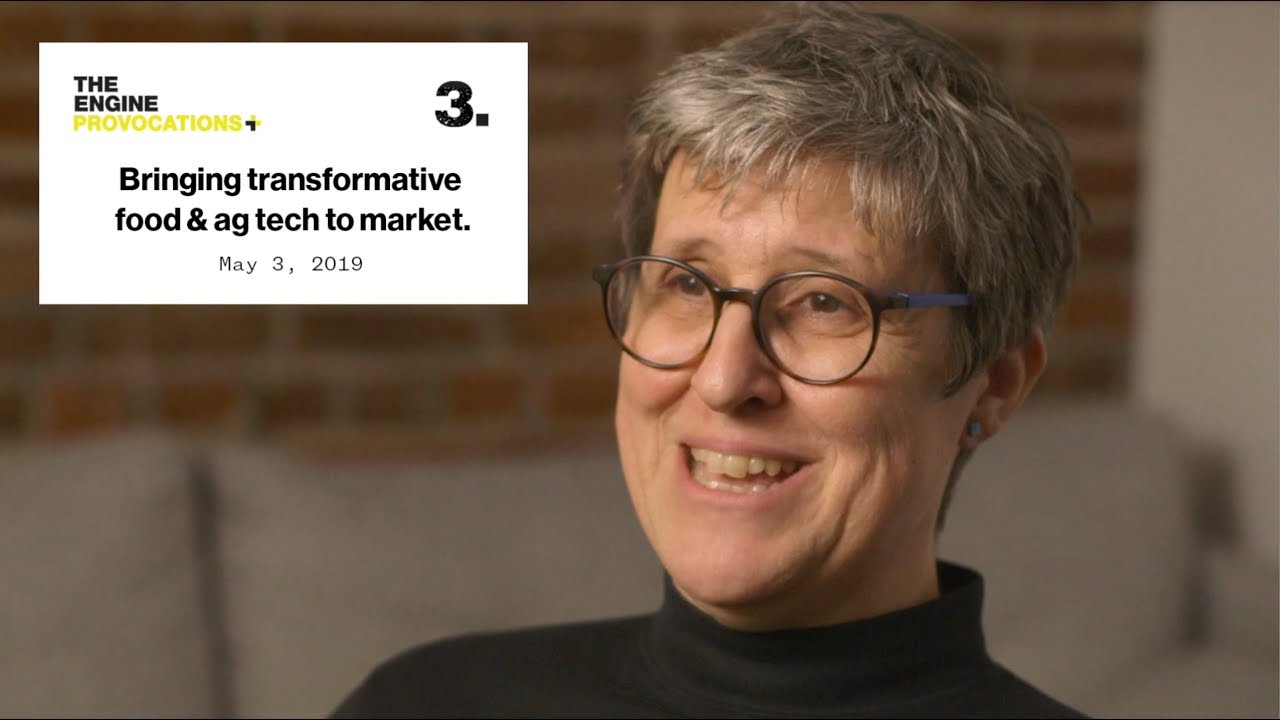 02. Defining Tough Tech Investment Paths | October 30, 2018
Our second provocation focused on three questions core to defining investment paths for Tough Tech companies.
How do we increase asset class participation and capital over a Tough Tech company's lifetime?

How do we reduce risk and increase valuation over a Tough Tech company's lifetime?

How do we increase the value of and the potential for lucrative exits for Tough Tech companies and investors?
Attendance included 34 guests that represented stakeholders from across the investment landscape, as well as Tough Tech founders.
Outcome:
Tough Tech founders must attract and engage with multiple funding sources, both private and public. It is essential that these investors understand and engage with Tough Tech companies throughout their journey to commercialization. It is also important that all the financial players understand how the others operate—a VC should know how a mutual fund or private equity firm makes decisions, etc… Provocation participants left the day with new understanding of the importance of Tough Tech as well as strategies and connections designed to help streamline the path to market for founders.
The provocation also kicked off a three-year project focused on the Tough Tech capital stack.
01. Commercializing Fusion Energy | June 1, 2018
Our first provocation involved over 40 leaders from across the fusion industry ecosystem. For many, it was the first time meeting to discuss industry-wide challenges. The group worked together to identify potential blind spots along the path to commercialization as well as general strategies to move the entire industry forward. Sixteen action groups, each helmed by a provocation attendee, emerged. Many of these groups have since gone on to implement their strategies in both public and private sectors.
Outcome:
Establishment of the Fusion Industry Association

Establishment of an ARPA-E Program focused on Fusion Energy, lead by a Provocation attendee

Kicked off an initiative on public-private partnership for fusion energy

Successfully pitched to the US Energy Undersecretary (in progress)

Multiple fusion non-profits combined forces
Video: